You can accelerate your WordPress blog for free with the help of these superb CDN services. A content delivery network will boost website loading, reduce latency and ensure perfect security.
Looking for a free CDN? Although most web-masters claim that free Internet services are not worth trying, these 10 advanced providers debug this myth! Here are 10 Best free CDN solutions for WordPress to speed up your site and increase performance. Some of them go with generously long trial periods (up to 12 months), others are absolutely free for widespread scripts, including jQuery, Bootstrap, etc.
Why Using CDN?
Given that today the average Internet speed in advanced regions exceeds 10 Mbps, and some users already enjoy speed up to 1 Gbps, users become more intolerable to slow website loading. Our patience is limited: according to statistics, visitors who have to wait page loading for more than 3 seconds tend to abandon website and turn to competitors' projects.
Therefore, it's always beneficial to have your website powered by a CDN (content delivery network). It not only cuts on bandwidth expenses for your hosting provider, but makes your project incredibly fast and contributes to higher ranking in search engines.
If you don't know what CDN is, we'll cover the basics. CDN is a system of servers that are spread across the globe to transfer static website files (images, PDFs, static libraries like JavaScript and CSS files) to the visitors. Usually, a website has only one source of content – the origin server. It's enough, if you don't have many visitors. But as your website grows, it gets more traffic, so the amount of time needed for it to load also increases. CDN distributes your content over edge servers, all of which take the vast majority of traffic offloading your origin server. The system chooses the server that's closest to the visitor, which reduces the distance for content to travel and latency.
Now when you get the idea of what CDN is, it's time to enlist the best free solutions for WordPress blogs.
1. Photon by Jetpack
If you already have experience of working with WordPress, you don't need to be introduced to Jetpack. This is a free CDN service that delivers website's images via global WordPress.com grid. In order to activate this service, you need to download, install and activate Photon module. The best thing about it is that you don't need to configure anything. Just install the plugin, login via your WordPress account and activate Photon module. The images will be delivered via WordPress grid that already boosts mire than hundreds of thousands of websites around the world.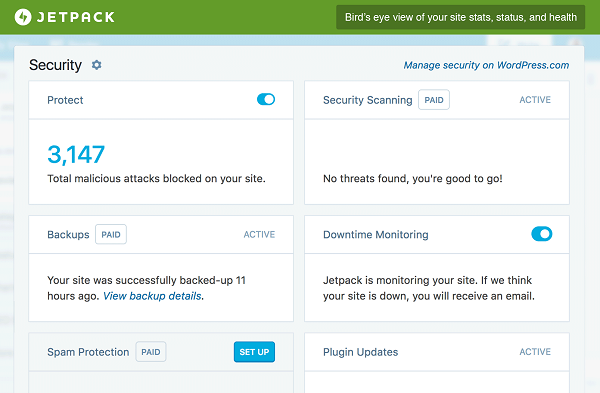 2. CloudFlare
CloudFlare is one of leading companies of the industry that's truly worth being called one of the best CDN for WordPress bloggers. Thanks to 115 datacenters, CloudFlare ensures reliability, high speed and perfect protection against DDoS attacks. Its WordPress plugin is already being used by more than 100.000 users around the globe.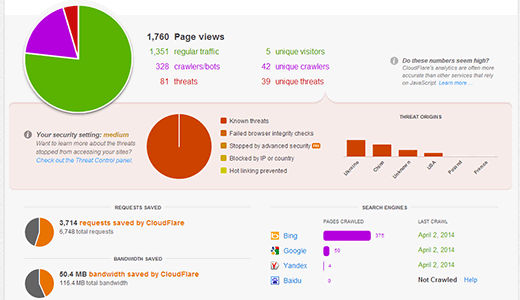 3. Imgur
Imgur is initially an image hosting website that will be ideal for starters. If you have only started and need a way to save on bandwidth, opt for Imgur – it's as popular as Flickr and PhotoBucket.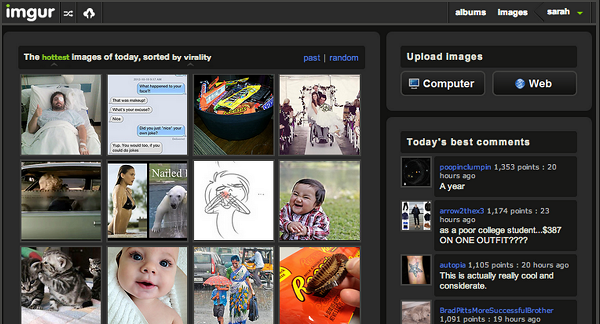 4. Incapsula
Incapsula powers your project with Application Delivery from the cloud, and its Global CDN goes with load balancing, failover solutions, DDoS protection and other website security. You can activate the service within 5 minutes only, and enjoy a free plan together with WordPress plugin to get the right IP address information for comments appearing on your website.
Both Incapsula and CloudFlare free CDN services go with:
Routing of the entire website's traffic via their globally distributed system of high end servers (it's possible thanks to minor DNS change).
Real-time monitoring of traffic and blocking of various web threats including DDoS attacks.
Acceleration of outgoing traffic with the help of global content delivery network.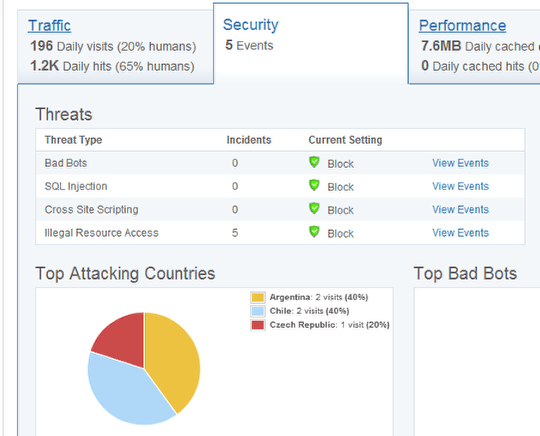 5.  Microsoft Azure CDN
You can try Microsoft Azure CDN services worth $200 for 30 days without paying – claim your free trial. Azure CDN can charge your website with power of multiple datacenters spread around the world.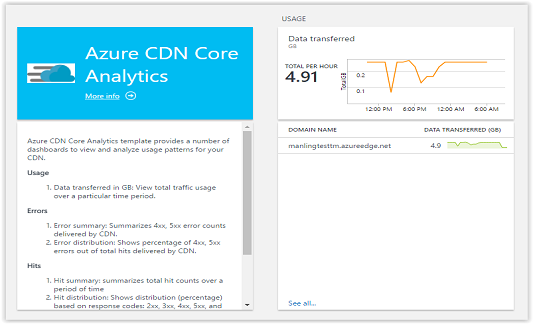 6. Swarmify
Swarmify is a peer-to-peer (P2P) based CDN that can be useful for WordPress bloggers who have a lot of images on their websites. It offers free 10GB bandwidth exclusively for images. In order to try the service, you need to install WordPress plugin.
Interestingly, Swarmify works a bit differently than other networks. Imagine a group of visitors browsing your website. They are the first 'peer' in P2P. When a new visitor (peer) lands on your website, the images are served from the previous peer (groups of users), which saves bandwidth and boosts loading time, because peers are typically closer to each other. If you want to accelerate video delivery, Swarmify also has a video CDN, but it's included in the paid plan.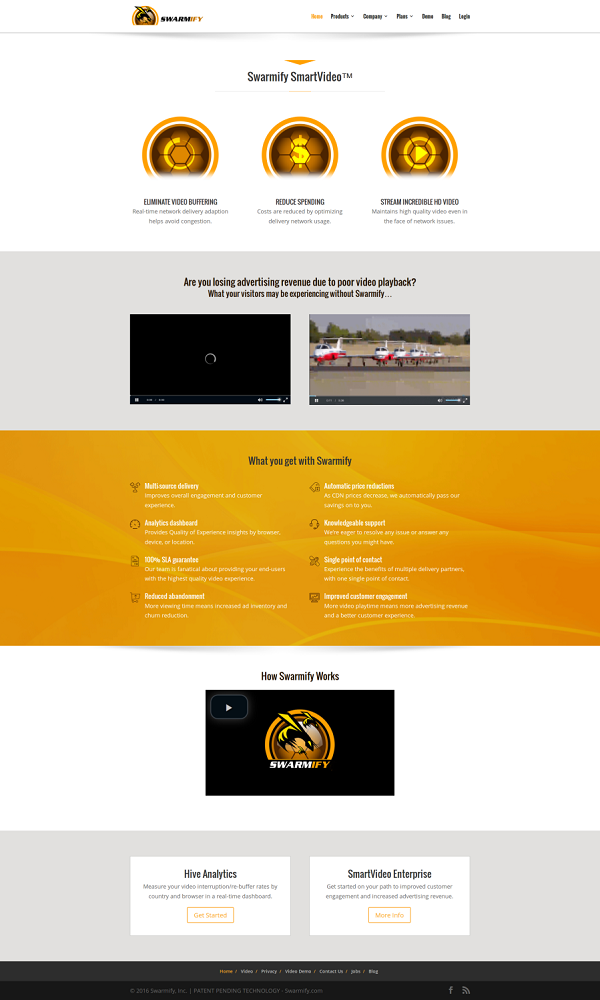 7. Cloudinary
If your website greatly relies on images, you should definitely offload your origin server to prevent failures and slow loading. Cloudinary is a decent image management option that can be used to host your images, change their size on-the-fly and power your website with many other great features. Their free plan lasts forever and includes 2 Gb of storage together with 5 Gb of bandwidth.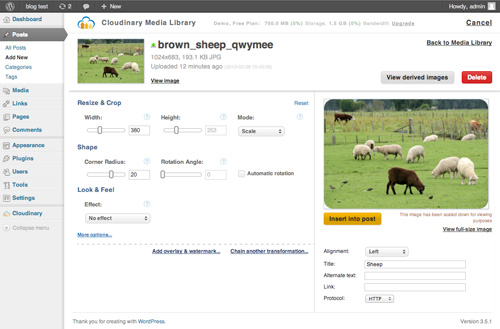 8. AWS Cloudfront
Amazon Web Services (AWS) is an advanced solution that guarantees high performance cloud computing for affordable prices. Amazon CloudFront, one of industry-leading CDNs, is used by such huge projects as Slack and Spotify. They have a free plan for one year, which includes 50 Gb of outbound traffic during the trial period. This is a perfect option for WordPress beginners.
How to use AWS Cloudfront? Beginners are recommended WP Offload S3 Lite plugin that allows integrating Amazon S3 (storage option) and Amazon CloudFront CDN on your WordPress site.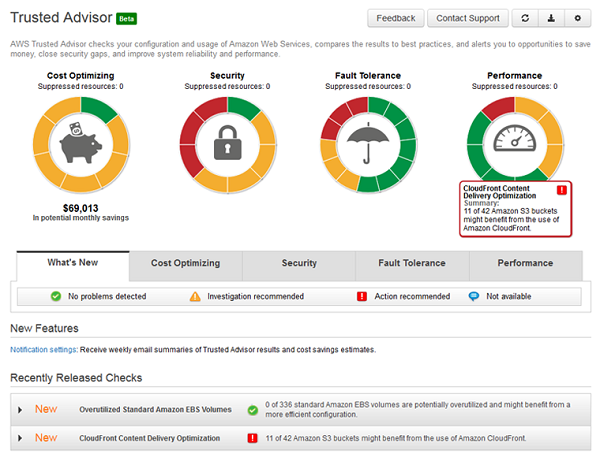 9. Google Cloud CDN
Just like AWS, Google Cloud offers a service worth $300 for free during one year with access to its cloud CDN platform. You can easily install WordPress on Google Cloud in a few clicks and check it out.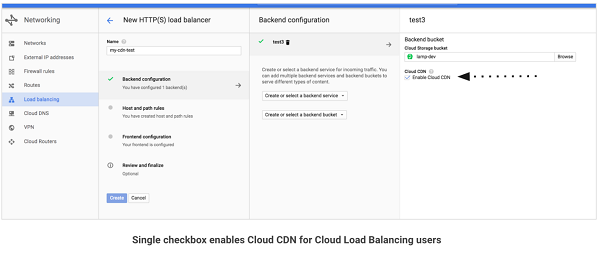 10. Free Cloud Storage Companies
If you want to save bandwidth, alternatively you can deploy free cloud storage services. Imagine the following situation: you have a few PDFs or a video for direct download. Hosting them on your server would require spending a lot of bandwidth. In order to avoid these expenses, you can use free cloud storage services. To share your file with public, you can just generate a public URL of the file and leave it on your website. The most widespread free cloud storage solutions include:
Copy – 15 GB free, 5 GB per referral
Box – 5 GB free
Dropbox – 2 GB free, can generate up to 18 GB via referrals
Google Drive – 15 GB free
SkyDrive – 7 GB free
When website acceleration is as easy and affordable as that, you must grab at the opportunity to improve your WordPress website performance. Choose any of these services, and you will see significant improvements both right away and in long terms!