Verizon EdgeCast CDN
One of the world's best known enterprises, Verizon Digital Media Services provides reliable and safe platform for web-hosting, social media, e-commerce and other kinds of online activities. After acquiring EdgeCast CDN in 2013 it offers an advanced Verizon CDN network for broadcasting, retail and enterprises.
5 Reasons to order Verizon CDN in SpaceCDN
Want maximum performance and reliability for minimal prices? SpaceCDN is exactly what you need! Becoming our client you benefit from
The most favorable CDN prices

Double customer support –

from us and the provider

Pay-as-you-go

and no necessary commit

Free trial up to 1 month

Exceptional performance and reliability of CDN
Network Map
To provide extensive and powerful CDN, Verizon EdgeCast have united their facilities and offer more than 24TBPs of network capacity in all 5 continents. More than 95 PoPs and 3,000 network interconnections make their platform reliable, fast and totally secure. Enjoy global connectivity with maximum speed in any corner of Earth.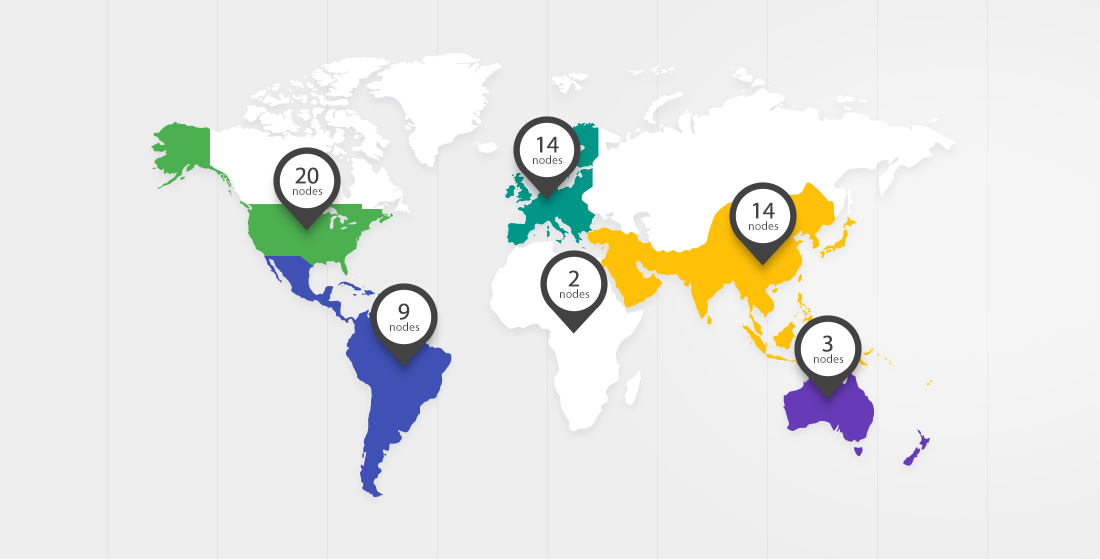 North America

Ashburn, Atlanta, Boston, Dallas, Chicago, Denver, Detroit, Guadalajara, Las Vegas, Los Angeles, Mexico City, Miami, Seattle, New York, Philadelphia, Phoenix, Puebla, Queretaro, San Jose, Washington D.C.

South America

Barranquilla, Bogotá, Buenos Aires, Lima, Medellin, Quito, Rio de Janeiro, São Paulo, Valparaiso.

Europe

Amsterdam, Netherlands; Copenhagen, Denmark; Frankfurt, Germany; Helsinki, Finland; London, UK; Manchester, UK; Madrid, Spain; Marseille, France; Paris, France; Milan, Italy; Stockholm, Sweden; Riga, Latvia; Vienna, Austria; Warsaw, Poland

Asia

Bangalore, Chennai, Hong Kong, Jakarta, Manila, Mumbai, New Delhi, Osaka, Seoul, Tokyo, Singapore, Taipei, Fujairah, Muscat

Australia

Auckland, Melbourne, Sydney

Africa

Johannesburg, Nairobi
Pricing & Contract Duration
The networks we offer are powered with powerful Verizon's facilities, and we have left the democratic Verizon EdgeCast pricing policy. The cost of our solutions starts from as low as $10. The more bandwidth you use – the more favorable the prices are.
Contract duration minimum

No Commitment
Features & Support
Verizon EdgeCast CDN feature not basic options only. You will have full-fledged control over your content with CNAMEs and HTTP Rules Engine. Additionally, VDMS (Verizon Digital Media Services) allow specifying all essential features to prevent piracy, hotlinking, attacks and content theft.
Honors all origin server headers
Can override origin server headers
Set caching headers for pushed files
Real time analytics (*paid)